3 types of job seekers who will always have trouble landing a job
Have you been struggling with your job search? Can't figure out why?
If you've taken the time to tailor your resume, and you're still not getting called in for interviews, it could be because you're setting off recruiters' alarm bells.
Fact is, you might be a job seeker that has a harder time getting a chance – and you have your resume to blame. Too much work experience and your resume is too heavy. Not enough, and it's too skimpy. The good news is that there is a way to strike a balance, and this article will show you how.
Here are the 3 types of job seekers who will always have trouble landing a job.
The job hopper
When a company fails to retain talent, it's bad news. Not only for the poor hiring manager, who has to start the process all over again, but also for the bottom line. Losing people – trained employees who understand the business – means losses in productivity, skill, and money.
The moral here is that recruiters and hiring managers can be very wary of job hoppers. This mindset, though, is beginning to be out of step with reality. Job hopping is the new normal. In a recent survey, 61% of Canadian Millennials (born between 1982 and 2004) said that they do not see themselves staying in their current job past 2020.
Nevertheless, if you've changed your job every year for the past 5, you may need to sell yourself a little harder than a candidate that has stayed at the same company for many years.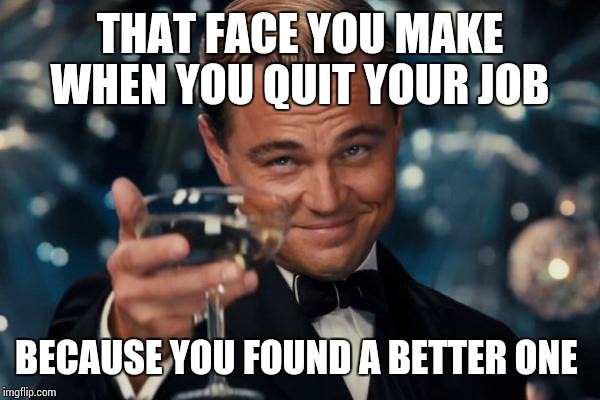 Here's what you do
To counteract a lot of job hopping, try adding achievements to your resume to highlight your best skills.
Look through your work experience, and take a moment to come up with significant accomplishments at each job. It's especially beneficial if you can find quantifiable accomplishments that you can illustrate with numbers or awards. Now, take a look at the skills in the job posting. Can you use any of your accomplishments to highlight these skills?
If yes, try to include them as a bullet point in your experience section, along with the accomplishment. Use the X, Y, Z approach: "In situation X, I did Y, which led to Z."
For example:
If the job posting asks for "custom service experience" use something like this:
To create a more positive customer service experience for our clients (X), I reorganized the filing system (Y), resulting in a 5x faster response time to client inquiries (Z).
Prove to the recruiter that you can provide real results once they hire you. If you can do this, they will be more likely to overlook the risk factor linked to hiring a job hopper.
The jack of all trades
Are you a jack of all trades? An accounting genius that can also sell meat to a vegan? And you can run an office with your eyes closed?
These are all valuable skills, but unfortunately, this can make it hard to organize and focus your resume. No matter how impressive the overall sum might be, recruiters are less likely to waste time on a chaotic resume that doesn't seem immediately relevant to the position they are trying to fill.
The good news is that it is relatively easy to make a coherent resume out of random bits and pieces of your professional life.
Here's what you should do
Try using one of the best features of the combination resume format, with skills-based subheadings.
All you're going to do is emphasize your skills by grouping the bullet points in your experience section under these skill-based subheadings. Just make sure that you tailor your subheadings to reflect the skills listed in the job description.
Organization
Reduced response time for client inquiries by 50% through the implementation of an innovative client database using Salesforce.
Leadership
Spearheaded a team of 5 employees to create a digital marketing campaign for our global employee development program.
Pro tip: Try to list responsibilities and skills that will translate best to your new job.
If you're applying for an office management position, you don't need to include long descriptions about the brochures you made as a marketing manager. This type of experience can be something you mention during an interview, but remember the idea here is to get a recruiter's attention – focus on what they're looking for.
The chronically unemployed job seeker
Switching gears from too many jobs to too little, the chronically unemployed job seeker can also have a hard time finding work. Unemployment is a vicious cycle: the longer you have to go without work, the harder it can get to find something.
Here's what you should do
If you're just getting on the unemployment merry-go-round, find something to occupy yourself with in the meantime.
Whether it's volunteer work, freelance work, or some classes, it's best to keep yourself busy and keep developing your skill set. It's not just good for your health and mental state – it's good for your resume. The curse of unemployment (aside from the lack of income!) is that it leaves gaps and holes in your resume that are hard to fill with skills and experience. If you've been unemployed for a long time and haven't had the chance to develop yourself professionally in the meantime, don't despair.
Try starting your resume with a summary or objective that alerts the hiring manager to the fact that you are the right person for the job before they get to your experience section. A strong introduction can be a game changer.
Think about this: an average recruiter will only spend six seconds looking at a resume. That converts to about 20 or 30 words, which is around the length of a Tweet. Do your best to write a resume summary about that long (3 sentences, or roughly 50 words). This can be challenging, but take your time to craft something that encapsulates your skill set and experience.
Now, optimize it with keyword skills from the job description and explain how you are going to bring value to the company. If you can do that, you will have given the hiring manager everything they want to find in just a few seconds.
Key takeaway
Whether your resume is too heavy or skimpy, you can always make adjustments to find the right balance. The trick is to identify potential problem areas before you get started.
If you're not sure how a recruiter is going to view your resume, there is still one universal piece of advice that works in every situation: tailor your resume to the job description. As long as you show them the skills they asked for in the job offer, you're on the right track.