5 great networking apps for business travellers
Networking is a crucial skill for any professional, especially for business travellers. When your work takes you far away from the office, the opportunities to meet potential clients, partners, or investors are only limited by your ability to reach out to new people.
Brian Robertson, COO of Vision Travel, Canada's leading corporate travel management company, recommends making at least three new connections every time you travel for work. "Business travellers are natural ambassadors for their companies and every new connection they make represents exponential opportunity down the line." A Referral Institute study found 92% of business professionals believe networking played a key role in their success. Among prolific networkers, nearly half of their business comes from referrals and networking.
Vision Travel has rounded up the latest mobile apps that facilitate a low- tech solution – meeting face-to-face. As the old adage goes, it's not what you know, but who you know…
LinkedIn

LinkedIn is the world's largest professional online network with over 433 million members from over 200 countries. Aside from job postings and company profiles, the app notifies you of relevant and timely reasons to reach out to your contacts. This could be a work anniversary, birthday, career move, etc. Taking the work out of networking, this app allows you to invest in your relationships today that so that tomorrow you can make a great impression with the contacts that really matter.
KLM Meet & Seat

On your next business trip – make a valuable connection while flying. Meet & Seat, the social seating service by KLM Royal Dutch Airlines, wants travelers to pick who they sit next to based on details from Facebook, LinkedIn, or Google+ profiles. Flying has never been so social.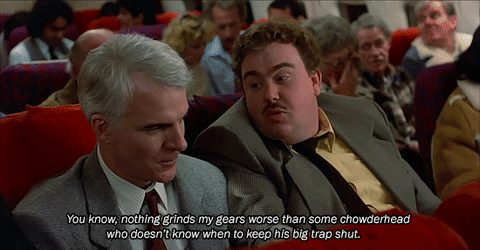 Shapr

Trusted connections are the best way to make worthwhile key contacts. Shapr allows you to select up to 50 of your most trusted contacts. It then analyzes these contacts to create a daily selection of new people to meet. If there is a mutual interest, you can either choose to talk to that person or get introduced by someone you both know and trust.
LETSLUNCH

It's important to use your time wisely. LETSLUNCH helps you meet professionals within your industry during your lunch hour or coffee break. Using a unique algorithm, it finds relevant people that aren't yet in your network. Have an hour or two to kill while you wait at the airport? No problem. LETSLUNCH will have you grabbing coffee and networking in no time.
Cityhour

Let's face it, meeting someone face-to-face is much more memorable than connecting online. CityHour uses your LinkedIn profile to find professionals that are interested in scheduling meetings. It allows you to send messages, plan meetings, and expand your professional reach in just a few taps.