Inspiring quotes from Canada's Olympic athletes
Athletes put themselves through vigorous training regiments to reach the Olympics – the pinnacle of competitive sports. To become an Olympian and perform at the top takes guts, determination, and teamwork – all of which provide great lessons for those working on projects, deadlines, or the next step in their careers.
Just because you're not going for gold doesn't mean your goals are any less important, or achievable. Sometimes, though, we just need a kick in the pants.
Here then are some inspiring quotes from athletes on #TeamCanada: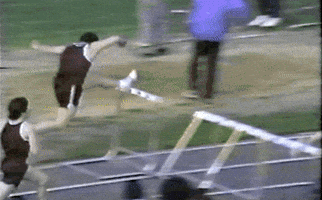 Consistency is key
"Consistency is key. Be willing to sacrifice. Reward yourself for the small victories." — Phylicia George, hurdler.
George's goal to be in the Olympics started when she saw the Atlanta 1996 Games and began racing her dad in parking lots. She started jumping hurdles at 15, and made her Olympic debut in 2012.  Just like George says, reaching a goal doesn't happen easily or overnight, it takes a lot of little victories to get a shot at the ultimate glory. Celebrate those small victories and use them as the jumping-off point for future progress.
One step at a time
"Set small goals leading to the big goal. Always stay positive, never give up. It will be hard but worth it in the end." — Ryan Cochrane, kayaker.
After a Russian crew was suspended due to a doping infraction, Cochrane and Hugues Fournel were recommended by Canada's national team discipline coach to fill the extra spots for Team Canada. The duo competed in the London 2012 Olympic games, and won gold at the Pan American Games in 2011.  Cochrane and Fournel never gave up on their training, and it was worth it in the end: they got a spot in Rio.
No pain no gain
"Some days this dream hurts so bad and through it, you can either make yourself miserable or make yourself strong. Today I'm going to lean into the pain. Today I'm choosing to be strong." — Jasmine Mian, wrestler.
Mian started wrestling at 13, after her flag football coach noted her small size and quickness. Inspired by the success of Olympic medalist Carol Huynh, Mian focuses on the ultimate goal to push her through the daily muck and mire. Always think about where you want to go.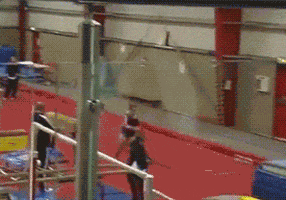 Think positive
"Nothing holds you back more than your own insecurities." — Brittany Rogers, gymnast.
Rogers broke her right ankle six years ago and wasn't able to walk for eight long months, a period of time that must seem like an eternity for an Olympian in training. Rogers pushed through her insecurities, getting over any initial fears she may have had with her ankle. She scored a perfect 10 while competing for the University of Georgia, the school's first such score in 6 years, and has since competed in Rio (she is still in contention for a medal).
It's all about teamwork
"It's an individual sport but there are so many people who get you to the starting line and get you through the race. It really takes a team of family, friends, and all the support staff we have behind us." — Andrew Yorke, triathlete.
As much work as you put in yourself towards your goals, it's often almost impossible to accomplish them alone. Yorke has discussed being inspired by his grandfather and family, and residents from his own community raised money through fundraisers to help send him to Rio, proving that we can all get by with a little help from our friends.
It all starts with goals
"Olympics aren't much different than other endeavors – have a flexible plan and commit to it." — Inaki Gomez, racewalker.
Gomez made his Olympic debut in at London 2012 where he broke the Canadian record in the 20km race walk. He sums it up best: whether or not your dream is winning a Gold medal or taking your career to the next level, success often comes down to putting in your hours ("Eighty percent of success is showing up," as Woody Allen once said). Know where you're going, make a plan to get there, and then stick to it, day after day, step after step.
For more on goal setting, see our recent post on how athletes set and reach their goals.